During the Taipei Health Command Center press conference on June 1, Deputy Mayor Huang Shan-shan announced that Taipei City Government will promote reusable utensils for takeout as a part of its pandemic-fighting effort, ensuring that trash does not becom
07-15,2020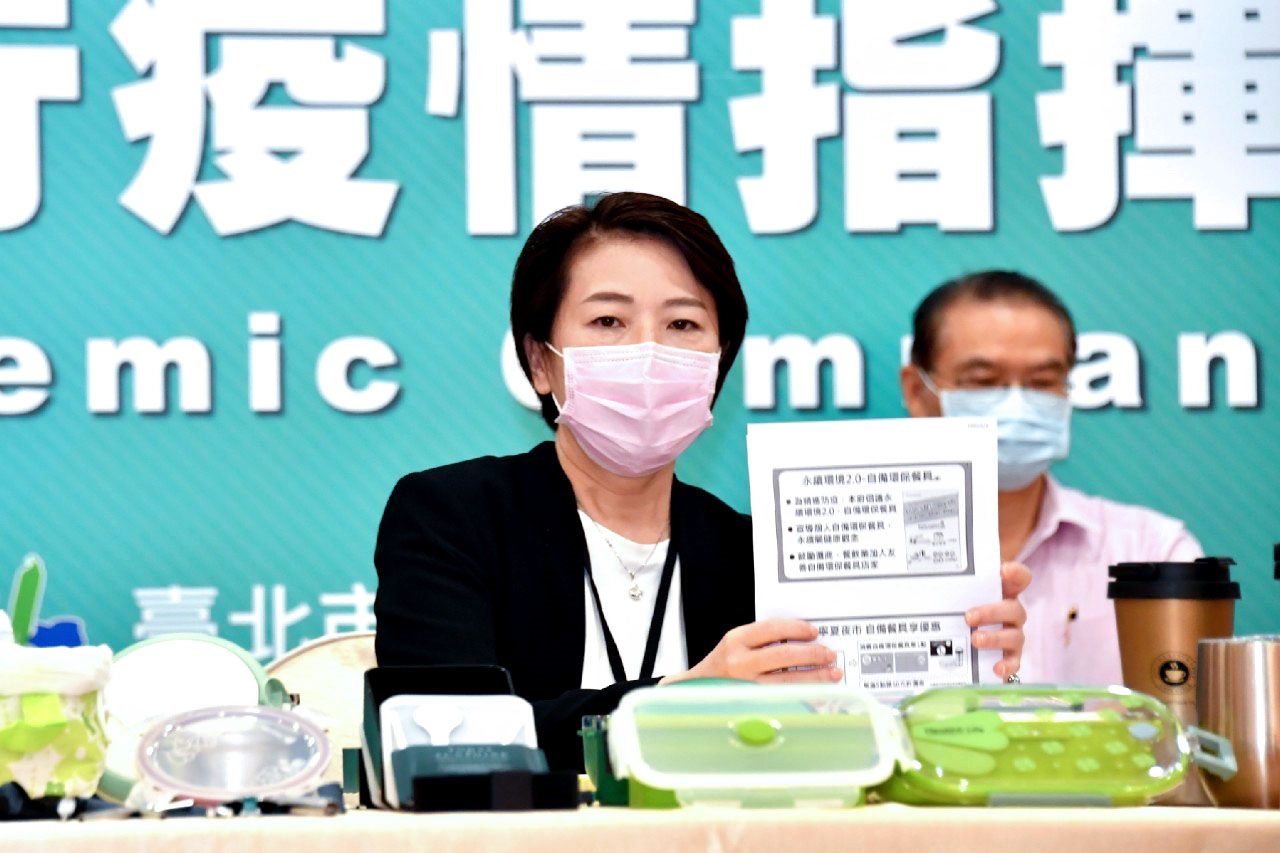 During the Taipei Health Command Center press conference on June 1, Deputy Mayor Huang Shan-shan announced that Taipei City Government will promote reusable utensils for takeout as a part of its pandemic-fighting effort, ensuring that trash does not become another complication for the crisis.
According to the deputy mayor, Taipei's strategy is to create a sustainable city – which is also a top priority for the Department of Environmental Protection. However, with the growing number of dining at home in recent months, the growing takeout and home delivery services also generate significant volume of waste due to disposable utensils.
To deal with this problem, the city government joined hands with environmental protection groups, night markets, commercial district associations, and restaurants to implement the Sustainable Environment 2.0 initiative, encouraging customers to bring their own utensils or reusable utensils for takeout, thereby enjoying discounts for their efforts.
On the issue of venues reopening, Huang remarked that the only facilities which are still placed under strict guidelines are those required to remain so under the central government's policy. These include public transportation, public markets, and entry point managements of the respective facilities. As for school track and fields, the Department of Education will hold another round of discussions with involved parties to decide upon reopening time. She also added that Taipei Dome has reopened parts of its facilities, and the venue now offers discounted price for venue rental and tickets to help performance groups.
However, the deputy mayor warned that with rising number of confirmed cases worldwide, the mayor has instructed to prepare for the possibility of returning to strict guidelines. She quoted Taipei City Hospital Deputy Superintendent's words of carrying an umbrella on you on cloudy days and prepare to use it when it starts raining. The city government has the choice of either tightening or loosening measures depending on the severity of the pandemic.